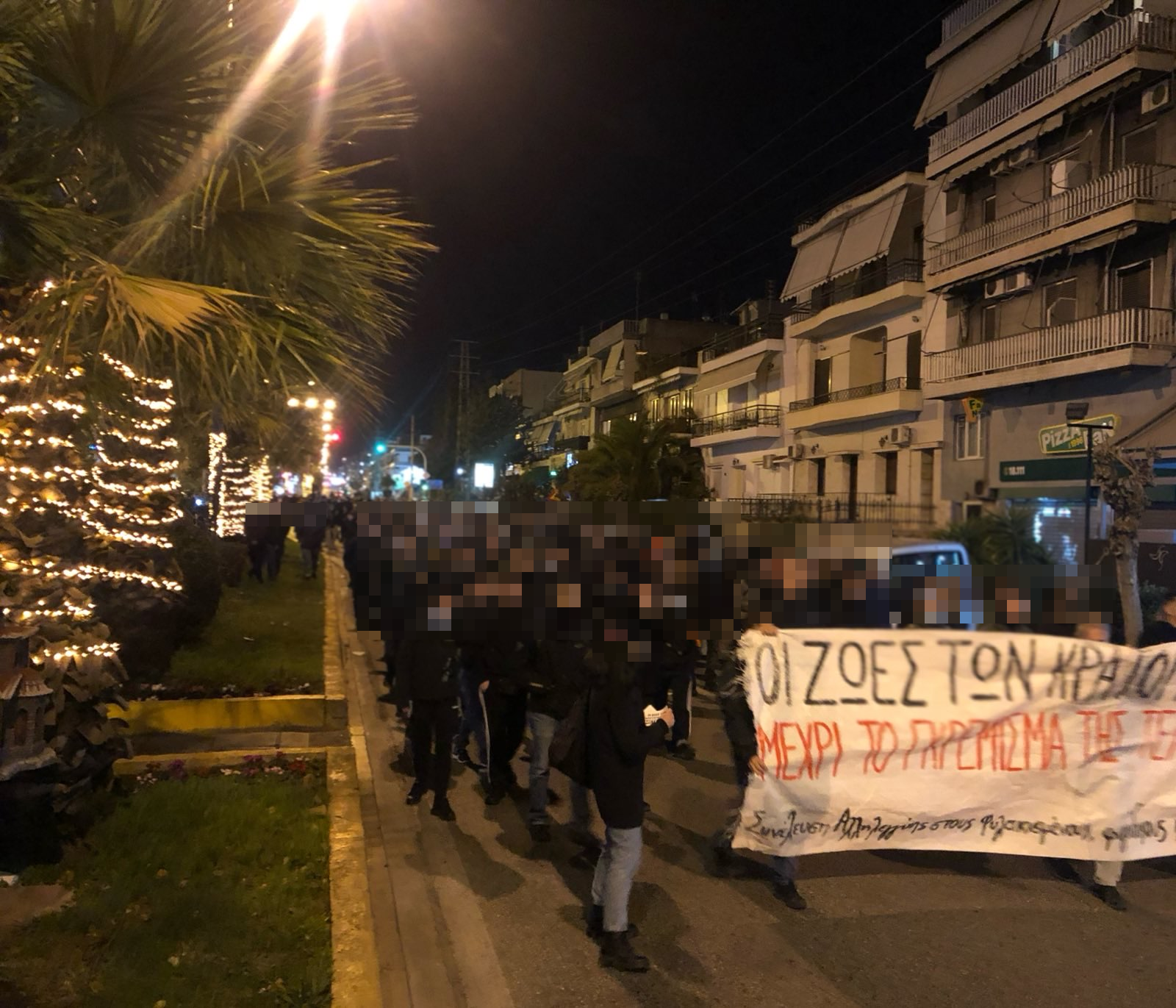 A translation of a posting on athens.indymedia.org. Following it are images sourced from the same post, with explanatory captions.
editorial note: in a world where most things feel meaningless, it's impossible to overstate the profound emotion when hearing the imprisoned women chanting back at us: "OUR DESIRE FOR FREEDOM IS STRONGER THAN ANY CELL."  Experiencing in this way the strength and passion of the imprisoned comrades, how can we not feel driven to fight harder?
---
On New Year's Eve, after a call for solidarity by prisoners, fugitives and persecuted activists, about 200 comrades gathered outside the Korydallos prison to welcome the new year, joining our voices with those of the prisoners. For about an hour we stayed outside the prisons with flyers, slogans, road flares and fireworks, closing down Grigoriou Lambraki Street for a while where we exchanged chants for a long time with the prisoners of the women's prison of Korydallos.
Immediately after the end of the rally, a total of six comrades were arrested, four of whom were taken to the Korydallos Police Station and two to the Piraeus Police Station. The two apprehensions in Piraeus turned into arrests for fireworks and disobedience, with the comrades now waiting to be tried and released. Of the four in Korydallos, one turned into an arrest for possession and disobedience, now having been tried and released, while the other three companions were released the same night.
GET YOUR HANDS OFF OUR COMPANIONS
— Assembly of Solidarity to the imprisoned, fugitives and persecuted militants